Cyber Security Consulting Services
Bridging the Technology Gap with Grid Modernization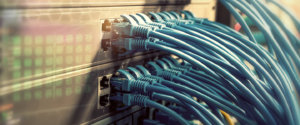 Tesco can provide you with a unique combination of expertise in both cyber-security technology and power system applications that can serve to bridge the gap between Information Technology (IT) and Operations Technology (OT) organizations in this critical area of grid modernization.
Our personnel have provided cyber-security services to Southern California Edison, BC Hydro, the Electrical Power Research Institute (EPRI) and Silicon Valley start-up companies developing new products for the power industry.  We are members of the International Electrotechnical Commission (IEC) Technical Committee 57 Working Group 15 on utility data communications security, and have served as the editor and primary author of the IEC 62351-5 standard, the IEC 60870-5-7 standard, and the DNP3 Secure Authentication mechanism within IEEE Std 1815.  We also provided input to the National Institute of Standards and Technology (NIST) Inter-agency Report (IR) 7628 on Guidelines for Security in the Smart Grid.
We can provide advice on the application of National Electric Reliability Corporation (NERC) Critical Infrastructure Protection (CIP) standards, analyze device implementations and product lines for security vulnerabilities, suggest the application of security controls for particular projects, or facilitate use case and requirements development for the security portions of your grid modernization plans.  Please contact Tesco directly about how we can help you make sense of this fast-moving and challenging aspect of the smart grid vision.